I am a London-born, Vienna-based urbanist and DJ. Along with Monika, Leo and Brigitte, I founded our culture group space and place in 2012 to play with the city, build social capital and send out new political messages. My projects include Vienna Walking Week, magdas Social Dinners (refugees dine with locals), #HowtobeAustrian for Oe1 radio, Vienna (& Munich) Ugly tours, Jungerer Seestadt (children show adults around Aspern), the Austrian Citizenship Test as a comedy pub quiz and Vienna Coffeehouse Conversations. space and place's work has featured in New York Times, Guardian, Die Zeit and on Russian TV.
I walk on average 9km each day.
I am passionate about public space and how to animate and celebrate it. Through watching Fellini films and teaching spatial-planning at Vienna Technical University, I developed the theory I am known for: street capital. This is a measure of how much theatre and joy we find on some city streets, and the reverse – how dull and cold so many other streets are, because they lack people and interactions and a sense of play. Next time you walk along a city footpath, try to measure how much fun you see, and you will be applying the concept of street capital to your hometown. Poorer, more diverse vierteln usually score higher than rich, empty, parked-car streets.
I trained to be a journalist, and bring those skills: curiosity, scepticism, the search for new things, storytelling, good communication and listening – to my new research project: Wien.
I host debates, parties and conferences with skill, humour and good stories. "Eugene makes events memorable", commented one PR. I can also come and present to your group or conference, on a range of inspirational subjects.
I consult on creative urban strategy, media and marketing, and can tell your story for you. And I DJ at some of the funkiest parties in Vienna. Never forget that this place has the most famous soundtrack of any city in the world.
e-mail: eugene.quinn@spaceandplace.at
phone: +43 6801 254 354
If you'd like to know more about our ideas, follow fb.com/spaceandplace, & also fb.com/eugene.quinn.3
Please send mail to:
Im Werd 3/5
1020 Wien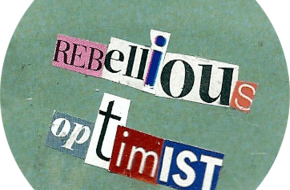 space and place has a campaign for Rebellious Optimism

Eugene's projects for space and place (to Jul 2018):

TED Talk 1 (MAK, Jun15): Remixing the City
Kaspar – SEESTADT TOUR FOR CHILDREN
The Invisible Smart City Tour
Alles Gute Otto: all Wagner buildings in a day tour
Westgürtel: Image und Identität und Geheimnisse der Westguertels
Rebellious Optimism
Wiener Schatten Tour
magdas Social Dinner
Smells Like Wien Spirit Tour
Living Statues
Bewegende Geschichten
Russian Echoes in Wien Tour
Vienna Coffeehouse Conversations
Midnight Walk – All Along the Gürtel
Secret Courtyards of Central Vienna Tour
DJ Eugene's Funky Storytelling Project
The New Donaukanal Tour
TED Talk 2 (VOLKSTHEATER, Oct16): Walking and Creativity
Silly Walks Contest
Munich Ugly Tour
Grenzlandgespräch (Steirischer Herbst Schlussfest)
Tribes of Donauinsel Tour
#HowToBeAustrian
Why Vienna is the Best City in the World Tour
Worldwide Music Safari
Vienna Ugly Tour
Seestadt – A Critical Exploration
Tall Towers Tour
Der große Marsch
Market Analysis Tour
Tischgespräche
Classical Vienna…with a Twist Tour
Route 28 – A History of British Comedy
Wein Walk
Why public space matters (lecture)
Presentation for Grätzloase: street interventions
The romance of urban walking in Vienna (UN lecture)
Yppenplatz and the spirit of Ottakring (walk)
Österreichischer Staatsbürgerschaftstest als Pub Quiz
Big city beats DJ session
Remixing Vienna: using tourism for city-branding (lecture)
City branding: facts and fiction (TU lecture)
Why some messages go viral – and most do not (Hamburg lecture)
Urban interactions TU lecture
Nordbahnhof urban exploration
A g'mischter Satz instagram walk
A g'mischter Satz: geh bitte, ein Streifzug
Walk through Augarten for new parents