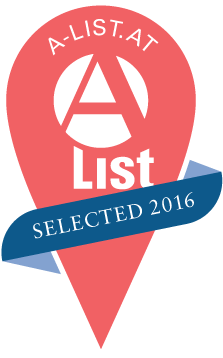 Silly Walks Contest is back for Autumn 2018. Come and join us to celebrate Streetlife Festival, 3-3.20 pm on Saturday 15th Sept. and 1-1.20 pm on Sunday 16th Sept.
Every autumn, spaceandplace turns walking into an event, with our Silly Walks Contest, as part of the Streetlife Festival. Come along this Saturday and Sunday,  and show us your moves. On the corner of MQ and Mariahilferstrasse: Menschenrechtsplatz.
There will be a catwalk for your performance, funny judges and big prizes for the winners. We promise plenty of entertainment.
Geh bitte! And walk on the wild side.
Walking is something we don't think about so often, because we do it every day. It has become boring for many of us. But when you stop to think about how you do it, you can make improvements to your style and also the health that walking offers. So we invite you to walk very differently. People eat and dress every day, and think about those things a lot. But few stop to think about how they might walk with more joy or elegance – or craziness.
For those of you who do not know the Monty Python sketch, they created a Ministry of Silly Walks, and had a lot of fun doing stupid walks.
And here we provide some inspiration with 100 of the strangest walks you might present to us this weekend: https://www.facebook.com/spaceandplace/posts/1544635448976232?notif_id=1536603173637286&notif_t=page_post_reaction
Eugene Quinn +43 680 1254 354
eugene.quinn@spaceandplace.at